More than just about a pipeline…
This is a story of real and transformational change, that moves Canada's Indigenous peoples from managing poverty, to being firmly and genuinely "at the table" as material equity partners with Corporate Canada
It is within reach.
Play Video
With ownership of major infrastructure projects,
comes economic prosperity, decision-making,
environmental stewardship and community oversight
Project Reconciliation through
Reconciliation Inc. ("Rec Inc")
is facilitating the
100% Indigenous acquisition
of TMC, in its entirety, for the
129 Indigenous communities
Learn More
WE ARE
GOVERNANCE READY

Framework to weave
Indigenous governance with
corporate governance
Learn More
WE ARE
OWNERSHIP READY

Inclusive and equitable
Indigenous ownership framework
for all 129 communities
Learn More
KEY DIFFERENTIATOR

Trans Mountain Corp.'s ("TMC") annual net cash flow*
will be distributed between varying participating Indigenous nations,
who then decide each year how much (from 0-90%)
will be invested into the Indigenous Sovereign Wealth Fund 2 (ISWF2)
to create Indigenous capital to re-invest in energy transition & infrastructure projects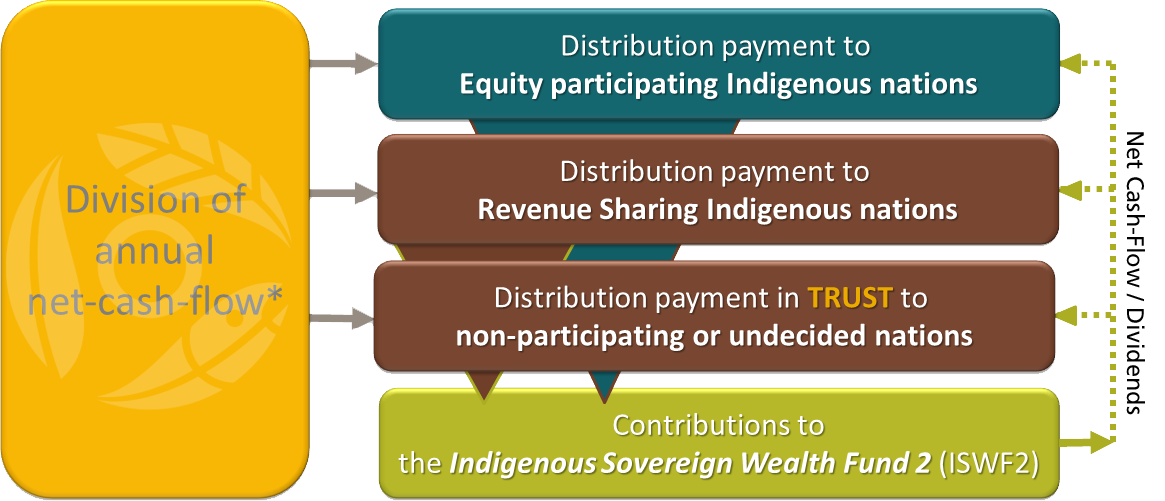 *initial net-cash-flow estimate at $430 million annually after debt (2021)
A PATH TO ECONOMIC RECONCILIATION

Real Economic Reconciliation will take ALL of us.
Working together, Indigenous and Non-Indigenous people,
can change the existing business development model
by creating Indigenous capital for Indigenous nations in Canada.
Billions of dollars of Indigenous capital to invest in future energy transition and infrastructure projects to grow annual distribution payments beyond seven generations for community services and programs.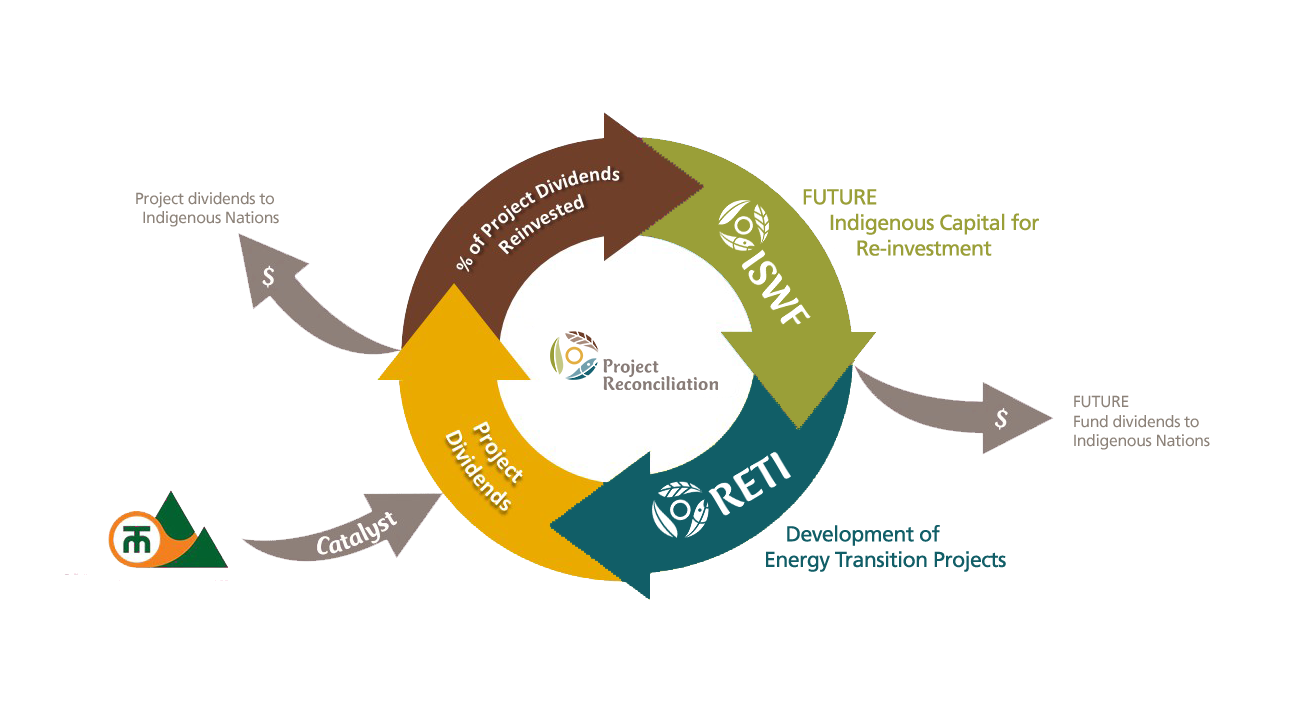 Project Reconciliation believes in informed decision making.
Informed decisions requires the knowledge and understanding of the details of the TMC sale from the federal government.
At this time Trans Mountain Corporation (TMC) is NOT for sale.
We continue to engage with the federal government on timing and details of the TMC sale.
We continue to share information about our proposal and vision.
We do not ask Indigenous nations to make a decision on how they want to participate until
More information is provided about the sale of Trans Mountain Corporation

Each nation has an opportunity to hear and compare each proposal from all proponents offering to purchase Trans Mountain Corporation
We incorporate these values into everything we do
Free, Prior and Informed Consent

TRC Calls to Action #92 & #47

UNDRIP Article #3 #4 #5 #20 & #26