100% Indigenous Ownership of

100% Trans Mountain Corporation (TMC)
Ownership
100% Indigenous ownership of
Trans Mountain Corp. ("TMC")
NO Cost
No costs to any of the 129 Indigenous Nations
NO Financial Liability
No Financial Liability for any of the 129 Indigenous Nations for any operational risks
Indigenous Nation Choice
Three options:
(1) Equity Ownership
(2) Revenue Sharing or
(3) Undecided and held in trust (time limit)
NO Indigenous Nation Debt
Non-recourse to any of the 129 Indigenous nations for failure to repay – Payment secured by shipping contracts
Indigenous Decision Making
Indigenous decision making of TMC operations through our proposed governance model
TMC as the Operator
TMC will remain the operator.
TMC will report to the newly appointed board, decided by the Indigenous equity owners
We are Ready! Find out more ->
What is in it for Rec Inc or PRI?
We will facilitate this unique and highly complex transaction in the purchase of TMC for the 129 Indigenous nations

We will assist in the financial and technical administration of the ownership partnerships, as needed

On successful completion of the acquisition, we propose annual management and administrative fees of approximately 0.33% (~$5 million) of the pipeline's annual projected $1.5 billion in EBITDA (2021)

Project Reconciliation or any entity under Project Reconciliation will NOT own any portion of TMC
Management Team
Reconciliation Inc.'s management team has proven track records of Indigenous-based investments and partnerships for value creation and shareholder growth.
The team brings together strong technical, capital markets and commercial capabilities in executing joint ventures, and Indigenous and stakeholder engagement and partnerships.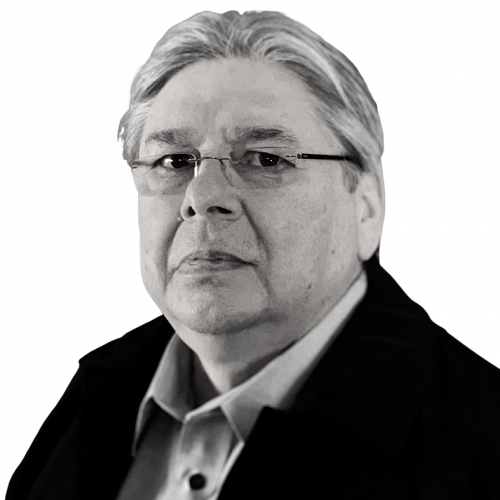 Robert Morin is a distinguished leader and Chairman at Project Reconciliation, dedicated to fostering Indigenous inter-generational wealth in Canada through the advancement of 100% Indigenous ownership of Trans Mountain Corporation and the development of significant low carbon energy transition projects. Hailing from the Enoch Cree Nation, Robert brings a wealth of experience and expertise to his role.
Having previously served as the president and CEO of the renowned River Cree Resort and Casino, Robert was instrumental in shaping its vision and overseeing its development. This groundbreaking $173 million project, financed through a combination of a $90 million bond offering, $60 million in bank financing, and $23 million in equity, has not only transformed the landscape but also paved the way for economic prosperity for Indigenous communities throughout Alberta.
Robert Morin's exceptional leadership ensured that the River Cree Resort and Casino became a symbol of hope, promise, and progress for the Enoch Cree First Nation. The successful completion of this project marked a significant milestone, generating revenues of $75 million annually and providing numerous employment opportunities for the community and the non-host nations in Treaty 6, 7 & 8 in Alberta.
Robert's achievements and the River Cree project serve as a guiding light for other Indigenous communities in Alberta and across Canada, showcasing the potential for benefiting from the Canadian gaming economy. Through strategic partnerships, like the one established with Paragon Gaming, Robert Morin continues to champion Indigenous prosperity and empowerment, bringing economic opportunities and sustainable growth to Indigenous peoples nationwide.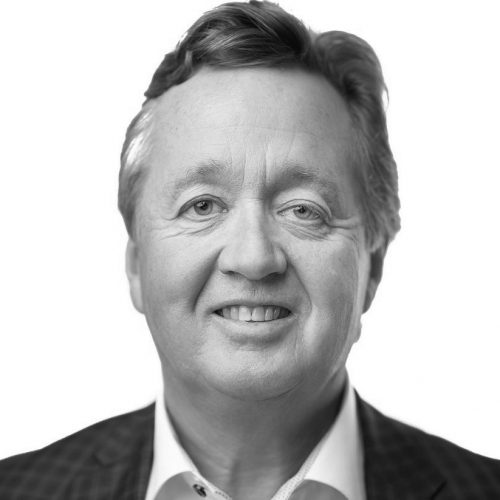 Stephen Mason is a highly accomplished energy industry professional and CEO & Managing Partner of Project Reconciliation, an Indigenous focused initiative to establish a foundation to grow inclusive Indigenous inter-generational wealth in Canada through securing majority Indigenous ownership in major infrastructure and energy transition projects. With a strong commitment to Indigenous rights and environmental stewardship, Stephen spearheads the inclusive group of professionals and partners that offers Indigenous nations in Canada a unique opportunity for material ownership in major projects.
Throughout his career, Stephen has played a key role in the strategic development and start-up of seven energy companies, including Artumas Group Inc., which achieved an enterprise value of $980 million and employed over 200 individuals across Canada, Tanzania, and Mozambique. He has led successful capital funding efforts exceeding US$700 million and secured significant oil and gas concessions spanning 25,000 sq. km in Tanzania and Mozambique's Ruvuma deltaic basin.
Stephen's visionary leadership extends to his role as Chairman & CEO of Reconciliation Energy Transition Inc., a subsidiary of Project Reconciliation. RETI focuses on developing new energy transition projects founded on material Indigenous equity ownership, aligning with the goal of ensuring Indigenous communities have meaningful oversight and economic participation in Canada's evolving energy transition and decarbonization economy. Stephen's extensive experience with high-level government policy makers, Indigenous nations, and industry stakeholders makes him a valuable asset to the success of Project Reconciliation and its associated initiatives.
Beyond his current endeavors, Stephen has held executive positions in various energy companies, including Kainji International Ltd., Westleaf Inc., Talio Energy Ltd., and Tonare Energy, LLC. His expertise in negotiating strategic agreements, securing permits, and conceptualizing integrated energy projects has garnered international recognition and accolades, including awards for environmental CSR and sustainable development.
With over four decades of experience, Stephen Mason remains a driving force in the energy industry, championing Indigenous ownership and sustainable development while creating opportunities for economic growth and reconciliation.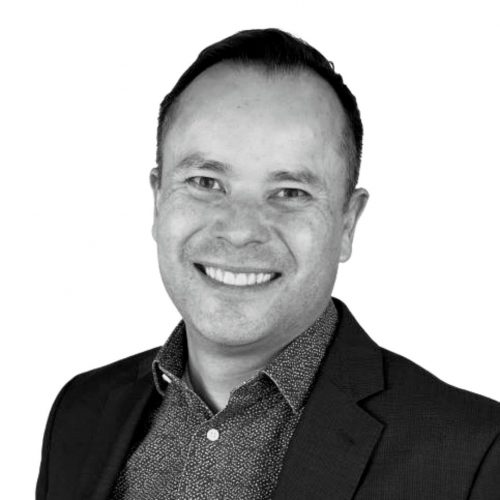 Warren MacPhail is an accomplished and innovative petroleum engineer, currently serving as the Executive Vice President of Engineering at Project Reconciliation. With over 30 years of experience in the energy industry, Warren brings expert-level knowledge and a track record of success in various technical and leadership roles.
Throughout his career, Warren has demonstrated his proficiency in cross-discipline management, operations, technology development, completions, enhanced oil recovery (EOR), and carbon capture and storage (CCS) reservoir engineering. He has led significant technology projects within a large exploration and production company, as well as an energy transition-focused startup. Warren's attention to detail, strong work ethic, and commitment to integrity have enabled him to advance multiple well and reservoir technologies from conceptualization to successful field implementation.
Prior to his role at Project Reconciliation, Warren held key positions NCS Multistage, and Devon Energy. His responsibilities included coordinating development planning activities, conducting technical reviews, and providing strategic guidance for projects and business opportunities.
Warren's technical and operational accomplishments include inventing and patenting a groundbreaking intra-well fracture to fracture gas EOR method, optimizing performance through the installation of multi-zone intelligent well completions, and driving the early adoption of distributed fiber optics in SAGD wells. He has also conducted forensic investigations and root-cause analyses, developed and instructed engineering courses, and contributed to numerous SPE papers and patent applications.
As a member of the Siksika Nation of Treaty 7, Warren is dedicated to advancing Indigenous inclusion in major Canadian infrastructure projects and promoting sustainable energy practices. He actively participates in industry events and pro bono advisory work, collaborating with research initiatives and sharing his expertise on topics like Indigenous engagement, CO2 storage and EOR, and intelligent wellbore technologies.
Warren MacPhail holds bachelor's degrees in mechanical engineering from the University of Calgary and physics from Dalhousie University. He is a registered Professional Engineer in Alberta. In his current role as the Executive Vice President at Project Reconciliation, Warren is instrumental in driving the establishment of Indigenous inter-generational wealth through 100% Indigenous ownership of Trans Mountain Corporation and the development of major low-carbon energy transition projects. His dedication to a sustainable and inclusive future for Canada exemplifies his commitment to making a positive impact in the energy industry.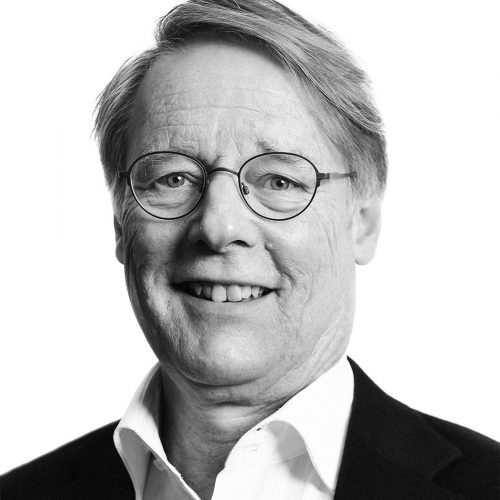 Dr. Harrie Vredenburg (PhD, ICD.D) is a distinguished academic and energy industry expert serving as the Director of Policy at Project Reconciliation. With over three decades of experience, he holds the prestigious position of Professor and Suncor Chair in Strategy & Sustainability at the Haskayne School of Business, University of Calgary. Dr. Vredenburg is also a Research Fellow at the School of Public Policy at the same university and an International Research Fellow at Oxford University's Said Business School.
Dr. Vredenburg's groundbreaking research on energy, environment, and economy, including Indigenous inclusion, has been widely recognized and published in renowned international journals. His papers have received over 7,500 citations according to Google Scholar, highlighting the impact of his work. In addition to his academic contributions, he has advised both businesses and governments and holds non-executive board positions in Toronto and London stock exchange-listed energy companies.
As the Suncor Energy Chair in Competitive Strategy and Sustainable Development, Dr. Vredenburg's expertise encompasses competitive strategy, innovation, sustainable development, and corporate governance within the global energy and natural resource industries. He has authored numerous articles in prestigious publications and has been actively involved in consulting and government reports.
Dr. Vredenburg's passion for education is reflected in his role as a teacher in various programs, including MBA, Executive MBA, doctoral, executive development, and corporate directors programs. His commitment to excellence in teaching has been recognized through prestigious awards, such as the Haskayne MBA Society Top MBA Teacher Award and the Haskayne MBA Society Top MBA Teacher accolade.
With a strong reputation as a leading scholar and industry expert, Dr. Harrie Vredenburg's contributions to the field of competitive strategy, innovation, sustainable development, and corporate governance continue to shape the energy and natural resource industries. As the Director of Policy at Project Reconciliation, he brings invaluable knowledge and expertise to advance the vision of establishing Indigenous inter-generational wealth through the ownership of Trans Mountain Corporation and low carbon energy transition projects in Canada.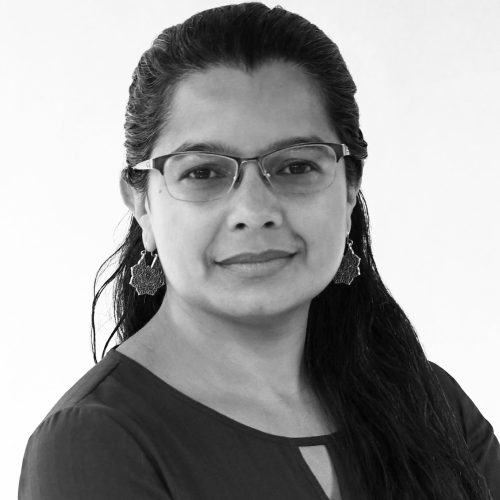 Michelle Goodkey is a seasoned professional with over 20 years of experience in bridging cultural differences between communities and organizations to develop billions of dollars of natural resources in Canada. Holding a Bachelor's degree in Natural Resource Management in Forestry from the University of Northern BC, Michelle currently serves as the Vice President of External Relations at Project Reconciliation. Her role is vital in establishing a foundation for Indigenous inter-generational wealth in Canada through 100% Indigenous ownership of Trans Mountain Corporation and the development of major low carbon energy transition projects.
Previously, Michelle excelled as the Manager of Indigenous and Stakeholder Relations at Inter Pipeline Ltd., where she provided strategic direction and leadership in areas such as regulatory consultation, community giving, and volunteer programs. Her expertise in sustainability and ESG reporting, government relations, and policy shifts, along with her strong networks with provincial governments, agencies, and Indigenous communities, make her an invaluable asset.
Michelle's career highlights include successfully navigating complex resource development projects, facilitating coordinated consultations, streamlining stakeholder engagement processes, and initiating Indigenous economic opportunities. Her passion for Indigenous rights and economic prosperity has led her to launch Indigenous engagement and business opportunities, establish ESG metrics and targets for Indigenous inclusion, and facilitate consultations between Indigenous communities, government agencies, and project proponents.
In addition to her professional roles, Michelle is the Managing Director of Good Synergies, an Indigenous and stakeholder engagement consultancy. Her contributions to Indigenous affairs and community engagement have been recognized through regional awards and commendations.
With her diverse experience, extensive network, and commitment to Indigenous reconciliation and sustainable development, Michelle Goodkey continues to be a valuable leader in the energy industry. Her dedication to advancing Indigenous economic prosperity and creating a positive impact on Indigenous communities and the environment is commendable.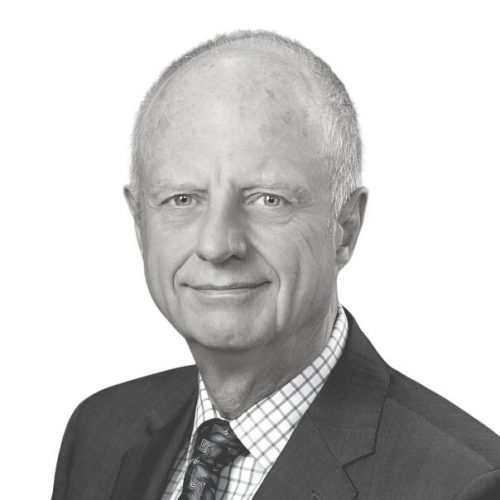 Dennis Cornelson serves as a highly accomplished Managing Director at Project Reconciliation, driving the organization's visionary pursuit of establishing a foundation for Indigenous inter-generational wealth in Canada. With his notable background as a former CEO, Dennis boasts an established track record of leading transformative change, fostering growth, driving innovation, and creating substantial value within the energy and not-for-profit sectors.
Having excelled in various executive roles, Dennis possesses expertise in governance, strategic direction, business development, project and risk management, operations, and financial stewardship. His influence extends across corporate, not-for-profit, government, and regulatory entities, both domestically and internationally, supporting the growth of established and emerging organizations.
With over 40 years of experience in business development, governance, and financial stewardship, Dennis has held influential CEO and board positions in three greenfield oil and gas pipelines, including Iroquois Pipeline, Express Pipeline, and Alliance Pipeline. He played a crucial role as the founding shareholder of Clarington Capital, which successfully transitioned into Clarington Industrial Alliance, managing an impressive $16 billion in Assets under Management.
Dennis Cornelson's dedication to financial stewardship and his commitment to Indigenous economic and governance reconciliation make him a valuable contributor to Project Reconciliation's pursuit of sustainable and inclusive energy transition projects. His extensive experience, particularly as President and CEO of DYNAFLO Energy, showcases his prowess in developing capital-intensive value propositions, ranging from oil sands and pipeline projects to energy transition initiatives. With a remarkable background, Dennis brings invaluable insights and leadership to Project Reconciliation's mission.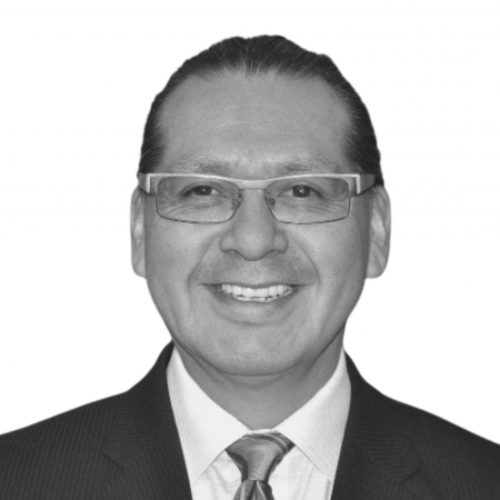 Peter Snow is an experienced Indigenous Relations Consultant with over 30 years of engagement and environmental expertise in the natural resource sector, government, and direct collaboration with Indigenous communities. Currently employed at Project Reconciliation, he plays a crucial role in realizing the organization's vision of establishing inter-generational Indigenous wealth in Canada through 100% Indigenous ownership of Trans Mountain Corporation and the development of major low carbon energy transition projects.
In his previous roles, Peter worked in the midstream and upstream sectors of the oil and gas industry, where he developed strategies and solutions for effective engagement with Indigenous communities. As an Indigenous Relations Specialist at Plains Midstream Canada, he led the development of Indigenous Relations programs, including goal setting, budget planning, community investment programs, and cultural awareness training. He also facilitated open houses, attended trade fairs, and negotiated long-term benefit agreements with Indigenous leadership and consultants.
Peter's diverse experience includes positions such as Senior Advisor at Husky Energy, Consultation Manager at Stoney Tribal Administration, and President and Senior Environmental Planner at Snow and Associates, Inc. He has a track record of promoting educational and business opportunities for Aboriginal communities, advising on consultation approaches, and fostering positive relationships between industry and Indigenous stakeholders.
With his extensive background in Indigenous engagement, environmental planning, and project management, Peter Snow is a valuable asset to Project Reconciliation, driving sustainable development and inclusive partnerships in the energy sector.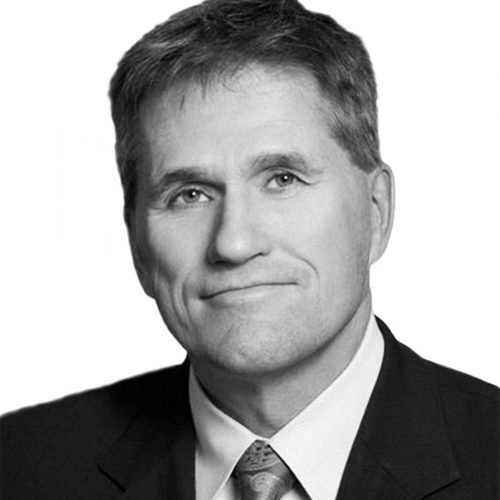 Richard Grant is General Counsel at Project Reconciliation, representing Reconciliation Inc and Reconciliation Energy Transition Inc. With over 35 years of experience in legal, land, business, and management in the energy and resource sectors worldwide, Richard brings a wealth of expertise to his role.
As a retired senior partner from Gowling WLG (Canada) LLP, Richard served as the firm leader of the Oil & Gas Practice Group and vice-chair of the Energy, Infrastructure, and Mining Industry Group. He was also the Co-Leader of the Africa Desk, showcasing his international legal proficiency, particularly in Africa.
Richard's extensive experience covers various aspects of the energy and natural resources industries, including transactions, finance, ownership rights acquisition, divestiture, due diligence, joint ventures, and international negotiations. He has worked on projects related to midstream, downstream, power, electricity, infrastructure, oilsands, LNG, coalbed methane, mining, and renewable energy.
Throughout his career, Richard has worked in all areas of Canada, including the East Coast and the North, as well as internationally in Africa, South America, Asia, and Russia. He has been involved in significant projects such as integrated gas-to-power initiatives, upstream concessions, pipelines, and LNG.
With his specialization in international law, energy, natural resources, and Indigenous joint ventures, Richard has been instrumental in fostering collaboration between Indigenous groups and the industry, successfully negotiating commercial joint ventures in Western Canada to uphold Indigenous rights.
Richard holds a Juris Doctor degree from the University of Saskatchewan and has been recognized as one of the first recipients of the Canadian Association of Petroleum Landmen's Professional Landman (P.Land) designation. His extensive background in legal, land, business, and management roles within major multinational energy corporations further enhances his capabilities in providing strategic guidance and legal expertise for Project Reconciliation.